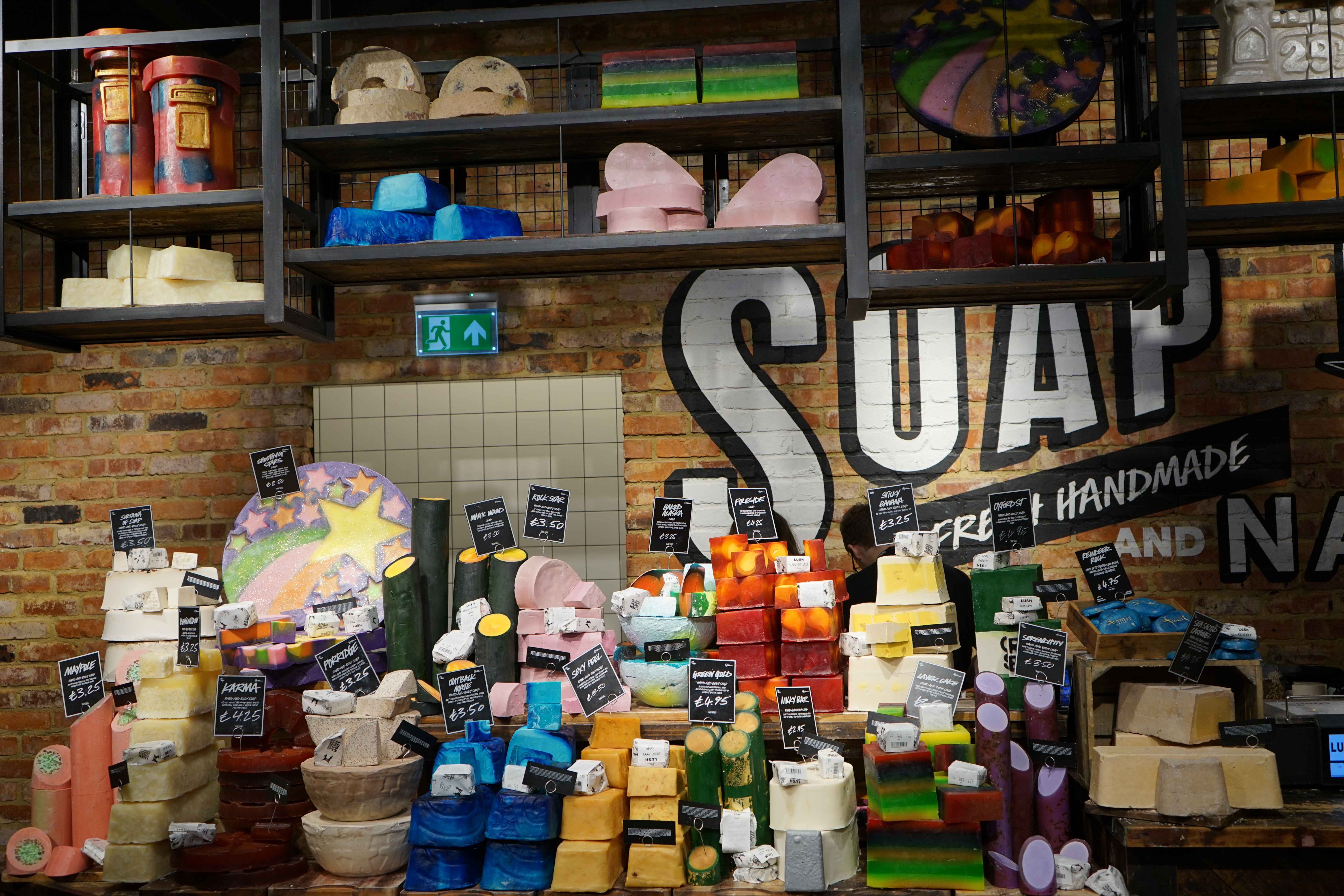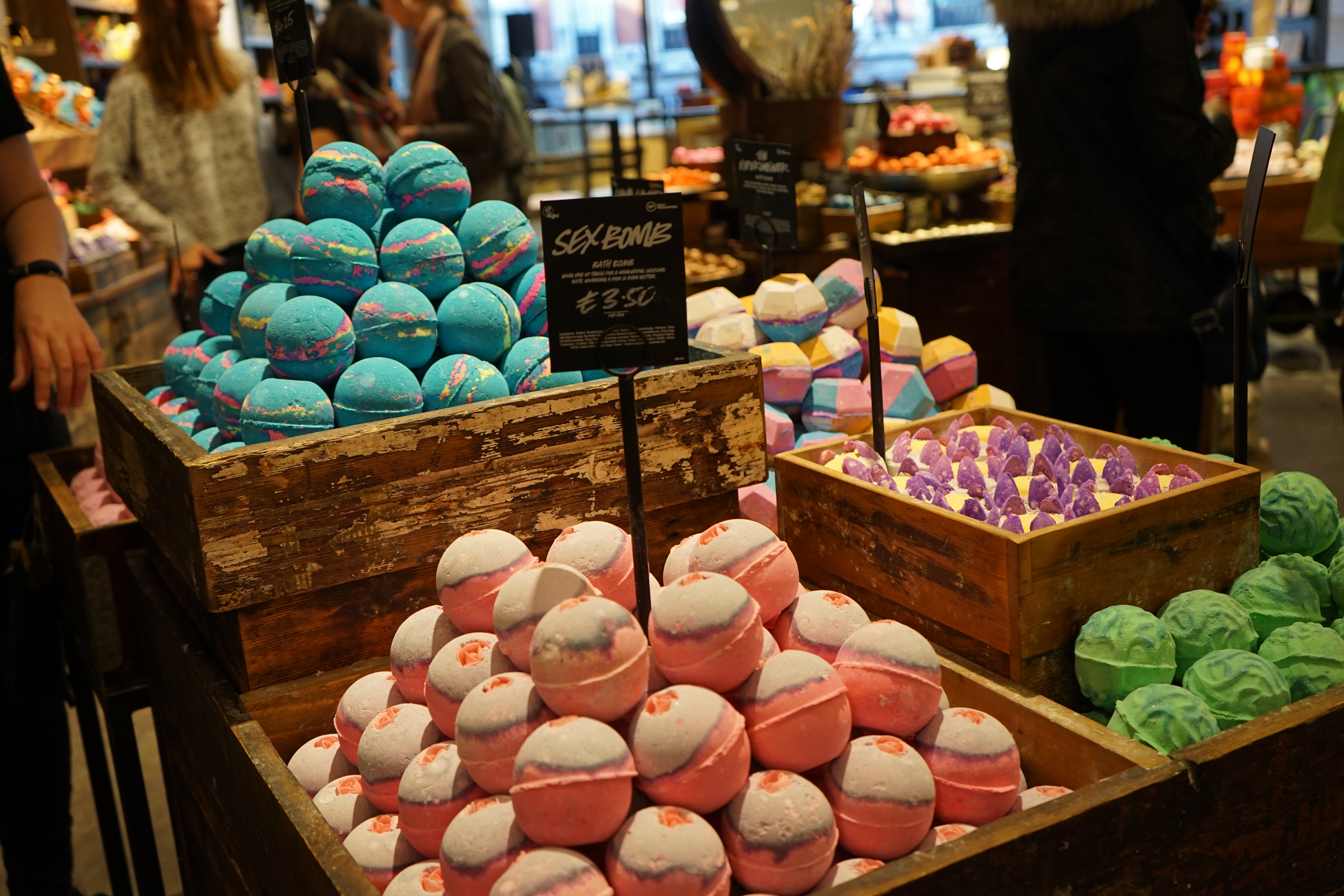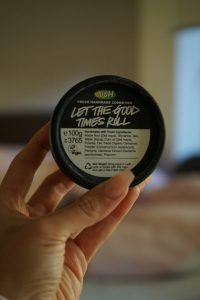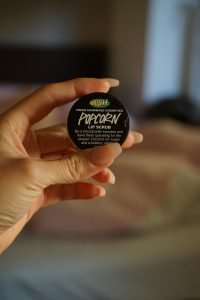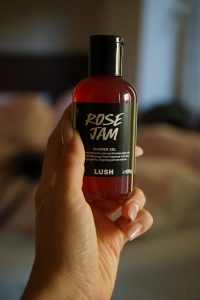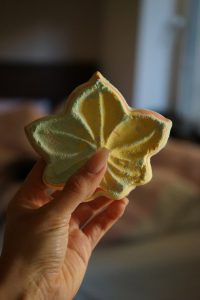 I first heard of Lush last year while reading a magazine, I was curious about it so I went to a Lush shop and I fell in love the second I walked in the door. There was a nice and natural smell right away, and so many colours everywhere ! It made me want to buy everything. And since I'm into animals, I was happy to hear that Lush is against animal testing. The products are handmade, fresh (natural ingredients and safe synthetics), green, organic, tested on humans (not animals), and made with the finest essential oils. This lush store in oxford circus it's the biggest Lush store in the World, it is definitly worth a visit!!!
Here are my favourite :
For the face : « Let the good times roll » The perfect recipe to gently exfoliate, moisturise and soften your skin, For me it's one of Lush's best products and the smell is just incredible.
For my lips : « Popcorn » : with that my lips felt more toned and resilient and the scrub removed all of the pesky dry skin. It's a perfect accompaniment in the winter months.
Shower gel : « Rose Jam » because of the smell
For my body : « Charity Pot » As it is said on the tub, 100% of the money made from the sale of this lotion goes towards a good causes. Charity Pot is described by Lush as an 'all-round body lotion and I fin dit very hydrating.
For the bath : all the bath bomb are crazy…