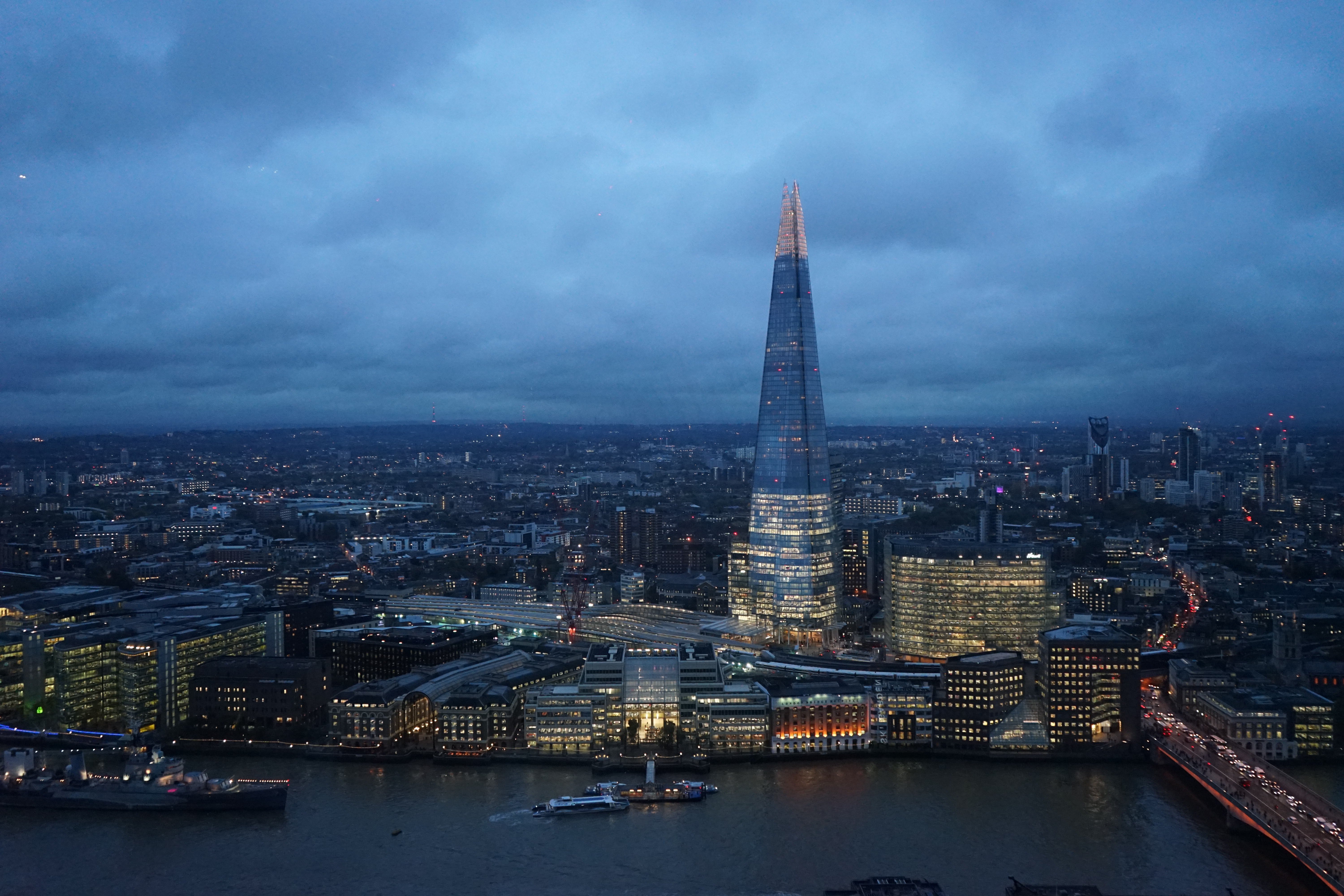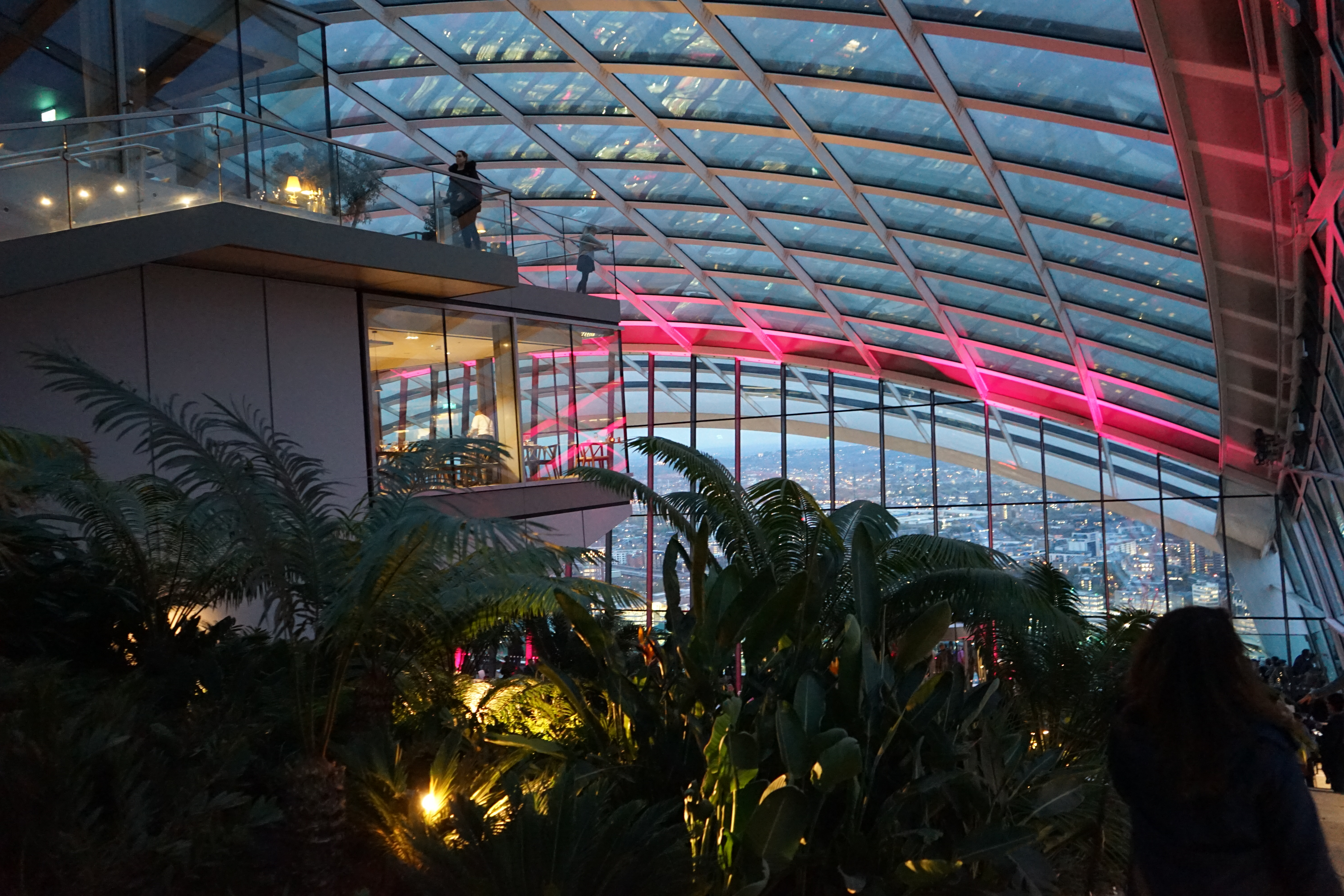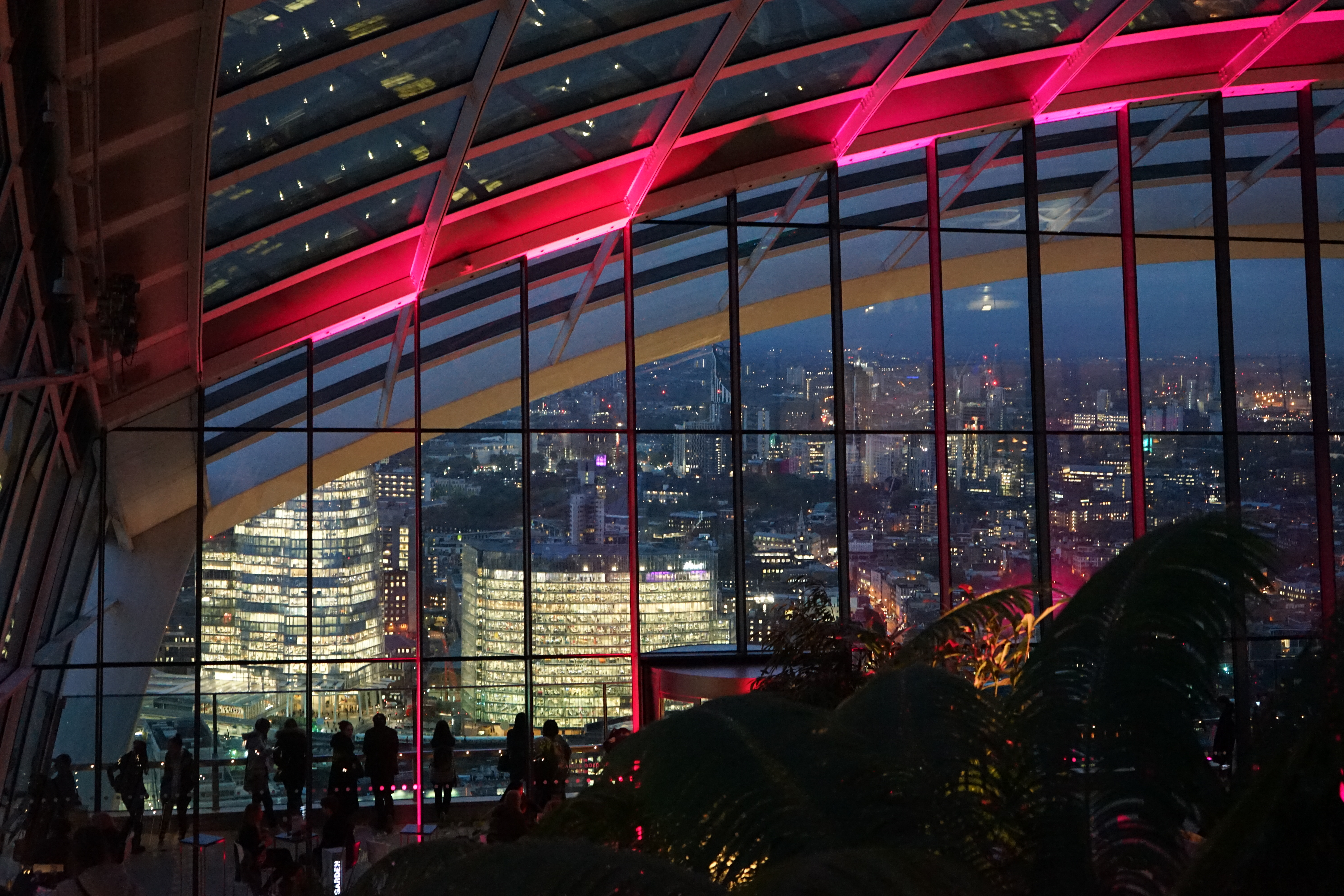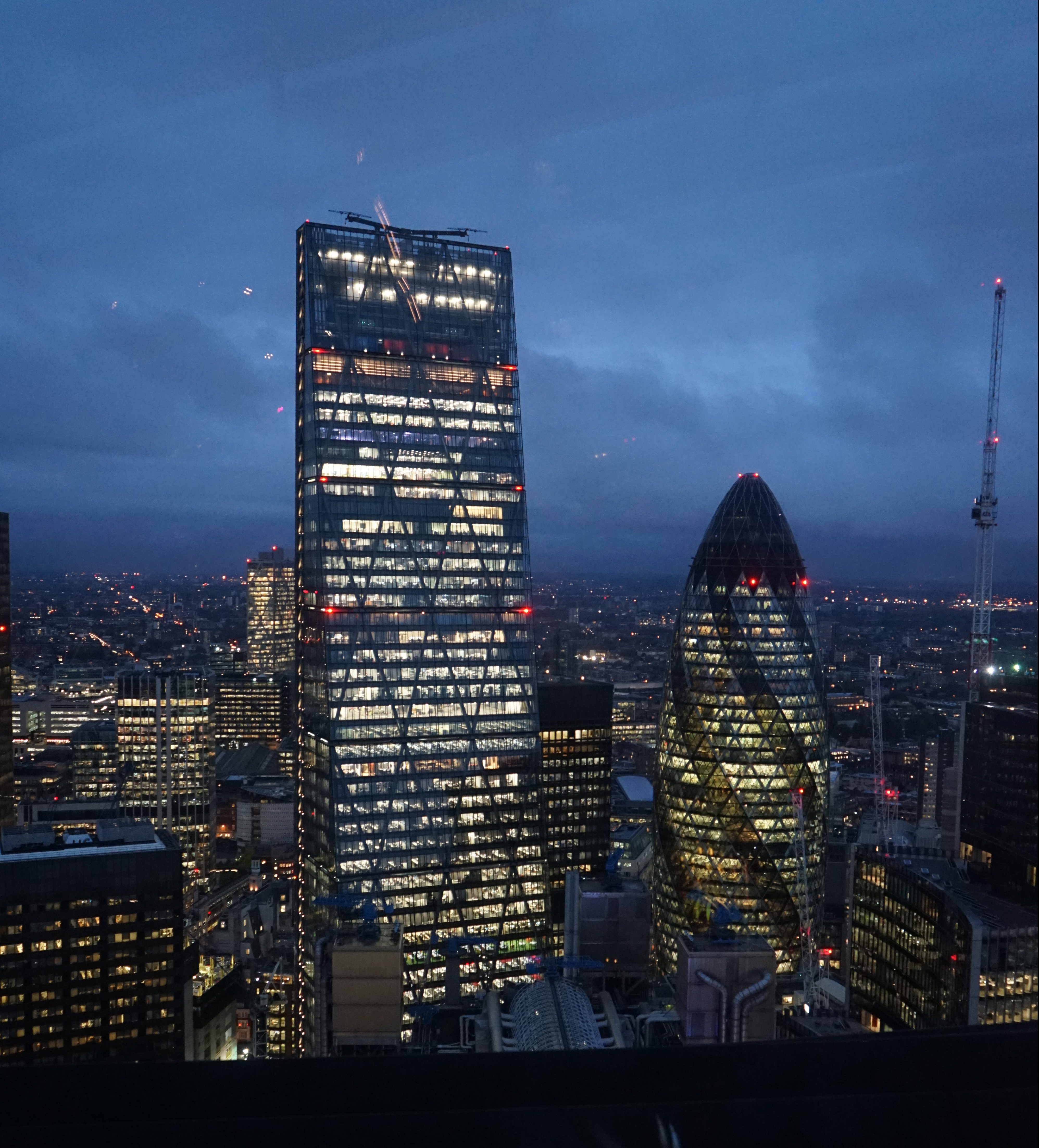 A few days ago I went to Sky Garden
The gardens are placed on top of the 'walkie talkie' building around 30 floors up! You don't have to pay anything, but you have to book in advance.
There's an outside balcony area which you can look out over London from, and even though the day was pretty grey, we still had an amazing view. There's also a restaurant and a cafe but we didn't take anything apart from a glass of wine. The atmosphere inside is really crazy, you feel so good, one of the best things to do in London !