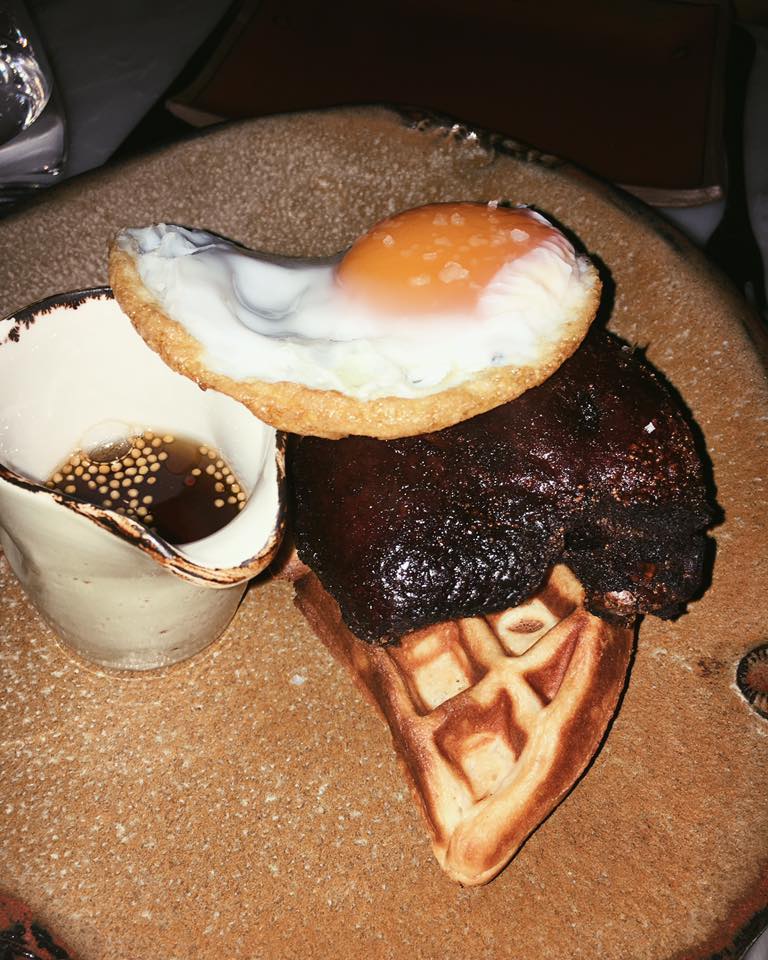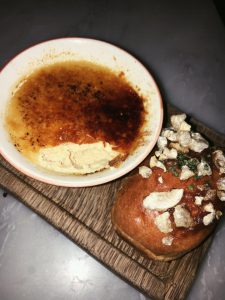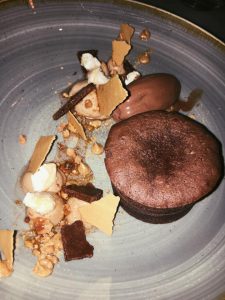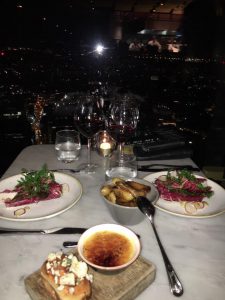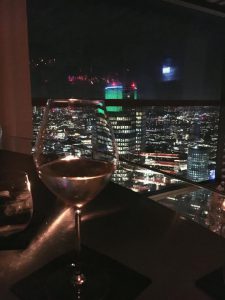 Yesterday night at Duck & waffle.
I have no words to describe it. My best night since I have been arriving here. The view was as stunning as expected and the food was amazing too!
The restaurant was very busy and as it's one of the most popular in London, it's very hard to get a booking – I booked a few weeks in advance for a Monday night.
We shared the dish that provided the name of the restaurant ; the « duck&waffle » The leg of confit duck was perfectly crisp and the mustard maple syrup was also incredible. In addition to that, I tried the « foie gras crème brûlé », a must order, and the glazed lamb… plus a dessert because I always have place for dessert!
A nice bar, fantastic atmosphere, a wonderful view AND delicious food . and even better ; Duck & Waffle is open twenty-four hours a day, Maybe I should try it once as an after-party…?